97 Green Street, Rt. 106 | Foxboro, MA 02035 | 508.543.2626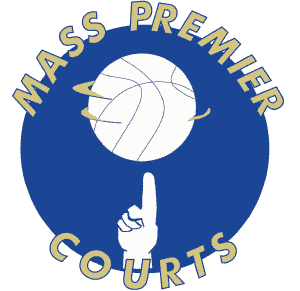 Fall Program
Our Fall AAU program is set up to be more of a pre-season to our spring season. Each age group will have a minimum of 1 team and if there is more than one coach for an age group and enough players try out more teams will be made. The team that you try out for in the fall of 2020 should be the same team that you will try out for in the spring of 2021 (for both boys and girls). All teams will have a minimum of one practice per week. They will play in four (4) tournaments mostly in NH/CT until MA opens up.
Cost of the Fall AAU Program:
• Four (4) Tournaments, Uniform, Coach Fee, Balls, and Equipment
• Free Open Gym at Mass Premier Courts (when courts are not being used)
• $395.00 Total to play MPC AAU
• Existing players use their Spring 2020 uniform
• New players get a full uniform (4 pieces, home and away jersey and shorts) for $55.00
• 10% Sibling discount off of total
5th Mike Manley
6th Jim Killion
7th Kevin Pearlstein
8th Mike Vaughan
9th Mike Vaughan
10th Ryan Henry
11th Mike Adams
Chris Sottile
12th Bobby Introini



Coaching Staff for Girls


5th TBA
6th Ashley Kepaa
7th Dan Nagle
Josh Didick
8th Dan Nagle
Jay Cann
9th Jerry Meneide
Var John Vine

If you are interested in becoming a coach, or if you would like more information on our program, please email mikev@mpcourts.com.
A verification code was sent to the email address you provided. Enter the code then select your new password.
Code (from email)

New Password

Verify Password

Please select a new permanent password.
New Password

Verify Password

First Name

Last Name

Address

Primary Phone

Secondary Phone

Email Address

Password

Verify Email

Verify Password

You may access this account with a 2nd email address and password. This is optional.
Alternate Email

Password

Verify Alternate

Verify Password

One or more players are assigned to an AAU team and the team fee payment is due.
| | | | | |
| --- | --- | --- | --- | --- |
| | | Add all players to the cart, then click View Cart. | | |