97 Green Street, Rt. 106 | Foxboro, MA 02035 | 508.543.2626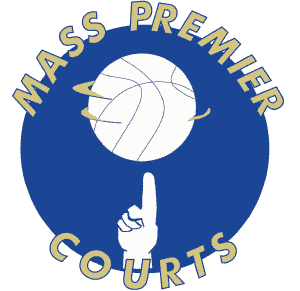 2020 MPC Spring Wrap Up Tournament

Date: June 20th-21st
Age Group: Boys & Girls Grade 4-12
Format: 2 Games $200
3 Games $310
4 Games $335
Levels/Divisions: A/B/C
Deadline: June 15th at 12:00pm
Contact Information: Mike Vaughan mvaughan@mpcourts.com

Close out the AAU season Mass Premier Spring Wrap-Up. This final tournament will be comprised of AAU teams from across Massachusetts. Teams playing 3 or 4 games will be eligible to be tournament champions! Discounts available for multiple team entries.

Most organized tournaments in New England, daily game limit and high level of expectations for officials. 6 full courts, bleacher seating, electronic scoreboards, court dividers, elevated mezzanine for aerial viewing, concession stand with full menu, lobby with plenty of seating and view of the courts, central air conditioning.
2020 Spring AAU Developmental League

Boys & Girls Grades 4th-9th
AAU has become very competitive. Every year we see the level of talent increase greatly within our own AAU teams. With this increase in talent, late developing players and newcomers to the game of basketball get left behind with nowhere to play and learn in the process. This program is designed for players who are preparing to play basketball at a very high level. AAU Developmental provides proper instruction and teaches the proper fundamentals. Its purpose is to teach important TEAM offensive and defensive concepts. Skill work, fundamental development, and team building concepts will be taught weekly during the Wednesday night practice sessions. The athletes will start to implement these lessons learned during weekly gameplay which will take place on Sunday nights. Each participant will play in one AAU tournament at Mass Premier Courts at the end of the program in June!

Dates: Weekly games take place on Sunday nights, starting April 5th. Games will be played against players within the AAU Developmental League at MPC.

4th and 6th Grade Boys and Girls- Games are at 6:40pm
7th-9th Grade Boys and Girls- Games are at 7:45pm
Game Dates: 4/5, 4/19, 4/26, 5/10, 5/17, 5/24, 5/31, 6/7



Weekly practices take place on Wednesday nights - starting April 1st and running until June 10th.
4th-6th Graders practice from 6:00pm-7:30pm 7th-9th Graders practice from 7:30-9:00pm
Practice Dates: 4/1, 4/8, 4/15, 4/22, 4/29, 5/6, 5/13, 5/20, 5/27, 6/3, 6/10
If you have any questions please contact Dan Nagle dnagle@mpcourts.com
See all the details below in the flyer.
Select Your Program(s)
Gender:
Season:
Grade:
Sport:
.
A verification code was sent to the email address you provided. Enter the code then select your new password.
Code (from email)

New Password

Verify Password

First Name

Last Name

Address

Primary Phone

Secondary Phone

Email Address

Verify Email

Alternate Email

Password

Verify Password

One or more players are assigned to an AAU team and the team fee payment is due.
.