97 Green Street, Rt. 106 | Foxboro, MA 02035 | 508.543.2626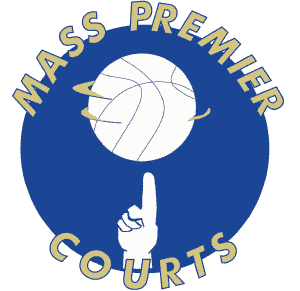 Coach Bios
Michael Adams
11th Grade Boys Gold Team - Head Coach
Assistant Basketball Coach at Xaverian Brothers High School. He had a great career at Bishop Feehan High School from 2006-2010 and went on to play at Springfield College for two years. He has been the rising coach for the current 10th Grade Gold AAU team ever since the team originated back in the 5th grade. His squads have qualified at national levels and participated regionally extending as far as New York. Planning on
traveling nationally in the years to come.
Jay Cann
8th Grade Girls Blue Coach Jay Cann- Jay has been a very loyal and important member of the MPC coaching staff for the past several years. His now 8th Grade Blue team has been one of the most competitive Girls teams at that level Regionally. He is an NCAA and USA Basketball Certified Coach- who also has coaching experience at the metro-west level in the town of Westwood.
Josh Didick
7th Grade Girls Blue Coach Josh Didick - A 2000 Graduate of Attleboro High School- Josh was a member of the 1998 State Champion Boys Basketball Team. He was also a 3 time Season MVP at Mount Ida and graduated in 2004 as the schools all time leading scorer with 1412 points. Josh has now been with his AAU group for 3 seasons- and is an active coach in Attleboro Girls Metro-West.
Ashley Kepaa
6th Grade Girls Gold Elite Coach Ashley Keppa - Ashley has been one of the most successful AAU coaches in the program. Leading a group of girls from 4th grade all the way through 12th grade. Starting with this new talented group last fall she hopes to have history repeat itself. Ashley a 2009 graduate Ashley is a former student athlete at both North Attleboro High School and Castleton University where she graduated in 2013.
Jim Killion
6th Grade Boys Coach Jim Killion - Father of 3 awesome kids (James, Katie & Nicole); Lived 40 years in Wrentham; Finance at National Grid; KP School Committee member since 2011; Wrentham Capital Committee 2013-2015; KP Finance subcommittee since 2013; Norwood High School Asst Varsity Football Coach 2013; KP Warrior Club member 2010-2015; KP Metro Coach 2008-2016; KP Varsity Football Asst Coach 2003 - 2004; KP Girls AsstVar basketball coach 2005 - 2008; KP Boys Asst Varsity basketball coach 2010-2011, 2013-2015; Mansfield Asst JV &Varsity boys basketball coach
since 2016. Stoughton Freshmen Boys Basketball & Varsity Asst basketball coach.
Sean McInnis
10th Grade Girls Gold Head Coach Sean McInnis - Sean McInnis joins the MPC AAU team as the Head Coach of our 10th Grade Girls Gold Team. Sean is currently the Athletic Director at Norwell High School- and has had very successful stints as both the Girls and Boys Varsity Basketball Teams at King Philip Regional High School. Sean has been heavily involved in youth basketball for many years- serving as an AAU coach at multiple age levels. Prior to Norwell, Mcinnis was the AD at Triton Regional High School for the past 6 years. He's also coached both Boys and Girls Basketball at Wakefield and Weston High School as well. Sean is a high level coach and person- who we are thrilled to have donning the Blue and White!
Dan Nagle
7th Grade and 8th/9th Grade Girls Gold Elite Coach Dan Nagle - Dan is the Girls AAU Director/Basketball Programming Director at Mass Premier Courts. He is also currently in his second year as the Head Coach of the King Philip Regional High School Girls Varsity Team- and has had successful stops as the head coach at Bellingham High, Worcester Academy, and Fitchburg State University. Dan is a 2005 graduate and 2 time captain of the Boys Basketball Team at Norton High School- and also played basketball at the collegiate level at Emmanuel College graduating in 2009. He has coached AAU basketball as well, at various levels over the last several years.

Kevin Pearlstein
7th Grady Boys Coach Kevin Pearlstein - Kevin has couched at MPC AAU for the last eight years. He has coached for the boys middle school age group for the last 4 years and girl's high school girls age group for 4 years. Kevin has been coaching youth sports for over 10 years. He has been head coach for Attleboro Metrowest boys for 7 years and assistant coach for girls for 4 years. He has also volunteered as head / assistant coach for boys and girls teams in Attleboro travel soccer league for 7 years. Kevin enjoys building teams that can compete competitively while working together with respect for other players.
Katherine Puda
5th Grade Girls Gold Elite Coach Katherine Puda - Katherine current is the Assistant Varsity Basketball Coach at King Philip Regional. She is a 2016 Graduate and 4 year member/2 time captain of the Girls Basketball Team at Worcester Academy. She also was a 4 year player/Captain and 2020 graduate of Brandeis University's Women's Basketball Team. Katherine has been a very active clinic and camp worker all across Massachusetts- and has coached basketball both at the town travel level and in the AAU ranks.
Ariana Rivera
9th Grade/ 5th Grade Girls Blue Head Coach Ari Rivera - Ari is currently the Freshman Girls Basketball Coach/Assistant Varsity At King Philip Regional High School. A former Women's Basketball Player at Umass Boston- Ari brings a wealth of experience to the MPC AAU Staff. She currently serves as a teacher in the Medway Public School System, and is excited to get started with Mass Premier for the first time!


Chris Sottile
11th Grade Boys Blue Team - Head Coach
Chris has been involved with youth sports as a head coach and assistant coach for the past 8 years. He has coached football and lacrosse for King Philip, and Basketball for King Philip and Mass Premier Courts. Spring 2021 Fall 2018 will be his Ninth season as a Head Coach with MPC. Believes in building upon existing skills while challenging players to play out of their comfort zone and develop new skills. Believes that creating a positive and demanding playing environment produces fantastic results on the court, in school, and in life.
Mike Vaughan
8th Grade Boys Gold Team - Head CoachHead Boys Basketball Coach at Mansfield High School. A former assistant at both Franklin & Mansfield HS. Won D2 AAU National Title as head coach of Mass Premier 17U Elite. Won the D1 State Championship as head coach of Mansfield HS.
John Vine
11th/12th Grade Girls Gold Head Coach John Vine - John currently serves as the Freshman Boys Basketball Coach at State Powerhouse Mansfield High School. He has also coached on the AAU circuit for the past 9 years. John has been an extremely dedicated member of the MP Courts Coaching Staff as he finishes his last season with his current group of players, many of which have been on his squad since the third grade. John also has many years of experience serving as a Head Coach for travel teams in Metrowest for the past 9 seasons.
A verification code was sent to the email address you provided. Enter the code then select your new password.
Code (from email)

New Password

Verify Password

Please select a new permanent password.
New Password

Verify Password

Last Name

Street Address

Town

Name
Address
Town
Email Address
Please review the matching accounts. If one belongs to your family, please use it rather than create a new account. This greatly helps us manage players in our programs.
First Name

Last Name

Address

Primary Phone

Secondary Phone

Email Address

Password

Verify Email

Verify Password

You may access this account with a 2nd email address and password. This is optional.
Alternate Email

Password

Verify Alternate

Verify Password

One or more players are assigned to an AAU team and the team fee payment is due.
| | | | | |
| --- | --- | --- | --- | --- |
| | | Add all players to the cart, then click View Cart. | | |
.