97 Green Street, Rt. 106 | Foxboro, MA 02035 | 508.543.2626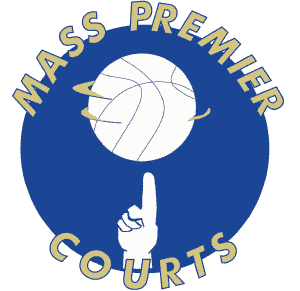 For the most recent updates on our teams please visit our Twitter pages:
@MPCBoysBB
@MPCGirlsBB

Alumni:
Boen, Michael Stonehill College
Boulter, Ryan Merrimack College
Conner, Kevin Mount Ida College
Dacey, Victoria Grove City College
DeAndrade, Rocky Bridgewater State University
DuBrow, Alex Wheaton College
Friberg, Jonny Salve Regina University
Gibbons, Chelsea Emerson College
Giese, Marcus Rensselaer Polytechnic Institute
Harris, Tony Keene State College
Hill, Megan Stonehill College
Jerrier, Hannah University of Redlands
Kontopidis, Andreas Rensselaer Polytechnic Institute
McDonald, Lindsay Fitchburg State University
Oftring, Frank Babson College
Phelan, Abby Rhode Island College
Raymond, Kayla Stonehill College
Reen, Kaylin Roger Williams University
Ripley, Ricardo Wheaton College
Rodgers, Chris Worcester Polytechnic Institute
Sampson, Ashley Adelphi University
Scolnick, Ally Westfield State University
Shaughnessy, Anna Assumption College
Sussman, Tess Harvard University
A verification code was sent to the email address you provided. Enter the code then select your new password.
Code (from email)

New Password

Verify Password

Please select a new permanent password.
New Password

Verify Password

Last Name

Street Address

Town

Name
Address
Town
Email Address
Please review the matching accounts. If one belongs to your family, please use it rather than create a new account. This greatly helps us manage players in our programs.
First Name

Last Name

Address

Primary Phone

Secondary Phone

Email Address

Password

Verify Email

Verify Password

You may access this account with a 2nd email address and password. This is optional.
Alternate Email

Password

Verify Alternate

Verify Password

One or more players are assigned to an AAU team and the team fee payment is due.
| | | | | |
| --- | --- | --- | --- | --- |
| | | Add all players to the cart, then click View Cart. | | |