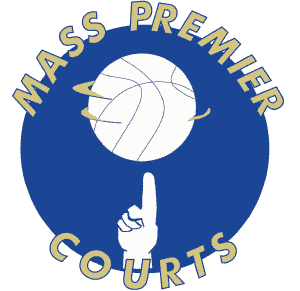 2021 February Vacation Games

Spend your February Vacation playing in the MPC Febraury Games. Quality matchups are a priority, we contact ahead of time if there is uncertainty in getting competitive games. Games will be two 16 minute halves stop time and will follow the Metrowest game rules.
All officials will be IAABO certified and are limited in the number of games they can work in a day. High level of expectation for officials to hustle and switch when required.

Dates: February 15th-19th
3 TOTAL GAMES
3 Games = 2 on Monday and 1 following grid below-


8th Grade Boys and Girls 1 Game Wednesday


7th Grade Boys and Girls 1 Game Thursday

6th Grade Boys and Girls 1 Game Tuesday

5th Grade Boys and Girls 1 Game Friday

4th Grade Boys and Girls 1 Game Friday

Times:

Monday games will be between 8:00am and 9:00pm

Tuesday-Friday games will be 3:15pm-9:30pm

Monday games will be back to back in pods following all state guidelines.
Modified rules in effect.

Location:

Games could be played at MPC, DBBC, and Starland.

Registration Deadline:

Must register online. Deadline is Feb 5th or until sold out. Schedule released Feb 10th.

Contact Information:

mikev@mpcourts.com

Games will be back to back and follow CDC and State guidelines for youth sports.

* Due to limited off site gyms the Gameswill be limited.

**Limited request due to the format we must follow.
2020 Metrowest Individual Team Entry

This is for individual teams to sign up for Metrowest Basketball League if your town is

NOT

entering teams. (If your town is entering teams you CANNOT enter a rogue team)



Price:

$1500.00 and includes:
Cost of the league
Cost of all officials for league games
Cost of all court time to play games
Cost of Insurance to cover the team
Cost of Play-offs at the end of the season.



It does not cover:


Misc expenses (balls, uniforms, ect.)
Practice time (insurance would cover your team)
Coaches or other stipends
Scrimmages



Coach/team leader must follow league rules in terms of contact tracing details, and collect all money to be paid.




2020 Jr Ballers 3rd Grade Friday Night League

Do you have an experienced/more advanced 3rd Grade Junior Baller? For the first time ever this winter- MPC will be offering the Junior Ballers Legends League which will give your player the chance to step onto the court in a 4 on 4 atmosphere for the first time. Staying true to our "practice then play" mindset- players will open in this program with an Evaluation Night followed by two practice nights, where they will work with our experienced Junior Ballers Staff on not only skills, but real life game concepts. When league play opens up- players will still receive a 10 minute warm-up/practice period, before they begin 40 minute games. Each game will have 1 certified official. This is the perfect way for your 3rd Grader to be introduced to organized basketball game play- perfect for all Junior Ballers veterans! Volunteer coaches are welcomed!



Dates:


EVALUATION NIGHT: 12/4- GIRLS SESSION- 5:15-6:15 PM BOYS SESSION- 6:15-7:15 PM



FULL PRACTICES: 12/11, 12/18



GAME NIGHTS: 1/8, 1/15, 1/22, 1/29, 2/5

Times:

Start times will range between 4:30 PM- 8 PM

HOOP HEIGHT:

8.5 feet (27.5 ball)

Players will receive a 10% discount to both programs if they sign up BOTH for the JB clinic and JB League. Call/Email for Promo Code. 508-543-2626 EXT 1004 or DNagle@MPCourts.com
Our pricing is based on current market conditions.
Select Your Program(s)
Gender:
Season:
Grade:
Sport:
.
A verification code was sent to the email address you provided. Enter the code then select your new password.
Code (from email)

New Password

Verify Password

Please select a new permanent password.
New Password

Verify Password

First Name

Last Name

Address

Primary Phone

Secondary Phone

Email Address

Password

Verify Email

Verify Password

You may access this account with a 2nd email address and password. This is optional.
Alternate Email

Password

Verify Alternate

Verify Password

One or more players are assigned to an AAU team and the team fee payment is due.
| | | | | |
| --- | --- | --- | --- | --- |
| | | Add all players to the cart, then click View Cart. | | |
.