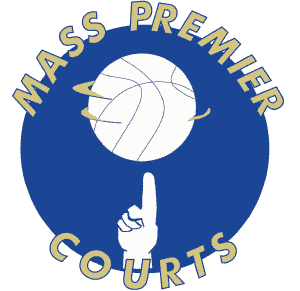 Stay at the Holiday Inn Taunton! Contact Stefanie for group rates at 508-967-2643 or email skarasinski@holidayinntaunton.com
2020 MPC Spring Wrap Up Tournament

Date: June 20th-21st
Age Group: Boys & Girls Grade 4-12
Format: 2 Games $200
3 Games $310
4 Games $335
Levels/Divisions: A/B/C
Deadline: June 15th at 12:00pm
Contact Information: Mike Vaughan mvaughan@mpcourts.com

Close out the AAU season Mass Premier Spring Wrap-Up. This final tournament will be comprised of AAU teams from across Massachusetts. Teams playing 3 or 4 games will be eligible to be tournament champions! Discounts available for multiple team entries.

Most organized tournaments in New England, daily game limit and high level of expectations for officials. 6 full courts, bleacher seating, electronic scoreboards, court dividers, elevated mezzanine for aerial viewing, concession stand with full menu, lobby with plenty of seating and view of the courts, central air conditioning.
Select Your Program(s)
Gender:
Season:
Grade:
Sport:
.
A verification code was sent to the email address you provided. Enter the code then select your new password.
Code (from email)

New Password

Verify Password

First Name

Last Name

Address

Primary Phone

Secondary Phone

Email Address

Verify Email

Alternate Email

Password

Verify Password

One or more players are assigned to an AAU team and the team fee payment is due.
.